I
love
baby storytime. I will never understand those who think that taking babies to storytime is useless. Just yesterday, we were singing "The More We Get Together" with baby sign language and I looked over to see most of my storytime babies doing the signs! I absolutely believe that babies benefit from reading and singing and moving. Therefore, I make sure to incorporate at least one book in baby time, but because I love to move, my storytime is very music and movement-heavy. Here's my typical outline:
Baby Sign Language:
I like to teach the babies and adults a couple of new baby signs each session. I tell them all about the benefits of using sign with babies. I also say that it's okay if they don't feel like using that method to communicate with their child, but either way it's fun to learn.
Opening:
The More We Get Together - I use the signs for "more", "together", "happy", and "friend"
Baby Exercise Song:
Come Along and Sing With Me (
to the tune of "Mary Had a Little Lamb"
)
Come along and sing with me, sing with me, sing with me
Come along and sing with me
On a Thursday morning
Continue with:
Come along and clap with me... (
clap hands
)
Come along and roll with me... (
roll hands
)
Come along and tap with me... (
tap feet
)
Bouncing Rhyme:
Tick-Tock - This is a favorite!
Tick tock, tick tock (
rock baby in lap
)
I'm a little cuckoo clock
Tick tock, tick tock
Now I'm striking one o'clock...ready?
Cuckoo! (
lift baby once in the air
)
Repeat with two o'clock and three o'clock, lifting twice then three times respectively
Book:
Puppets:
When Ducks Get Up in the Morning (song from the CD "Baby-O" by MaryLee) - I have a blue plastic treasure chest that I bought from Target. I use it to hide my puppets until I'm ready to use them. It's nice because it stows perfectly underneath my storytime chair.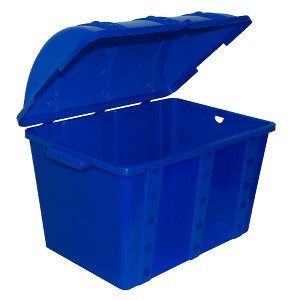 Rhyme/Song/Fingerplay:
Rhyme/Song/Fingerplay:
Song: "Milkshake" from the CD Songs for Wiggleworms - Oh my goodness, if I could ever recommend a must-have song for baby time this would be it. I pass out egg shakers and we shake them like crazy to this song. The babies love it and I've even had a few repeat the word "milkshake" to me in the library.
Bubbles: These are also an absolute must-have for baby time. I put on a song that runs about 1 and a half minutes and I just stand in the middle of the room and blow bubbles. I often have a mini-mosh pit on my hands. I highly recommend incorporating bubbles somewhere in your routine. "Bubbles" is another word often repeated to me by the babies.
Closing Song: Skinnamarink - You can either sing this one a capella or use the version by Sharon, Lois, and Bram. I brave it and sing without the CD.
Play Time: I like to incorporate play time into my baby storytime. I set out some developmentally appropriate toys and give the babies and parents about 15 minutes after storytime to play. I leave the storytime room door closed so that it's just a play time for them. The hope is that it will help the babies learn to interact with other babies better and that it'll give the adults a few minutes to relax. I also put on a Baby Mozart CD in hopes that it stimulates their brains.
Do you have any favorite things that you do in baby storytime?